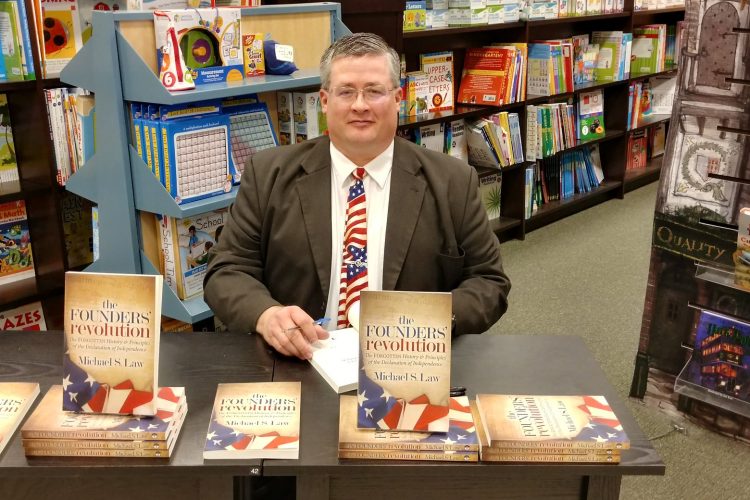 The author has the ability to take a complex subject and make it very simple. Something as important as our freedom and our constitution should only be written about in this way.
— Bret of Idaho
As a Canadian I appreciated this book by Author Law. It took me on a historical journey into the minds of the Founding Fathers of America. Having not read the Declaration of Independence or US Constitution before I found this book a great reference and learning tool to better understand my Southern neighbour USA. I recommend this book!
— Tom Dutta, CEO & Founder of KRE AT
I love American history and think this book is a MUST read for anyone interested in revisiting the importance and brilliance of our founding fathers.
— Martha B. Boone, Author of The Big Free
Michael Law dives deep into history in ways that you've never seen before.
— Karen, Illinois
Given the current political environment, The Founders Revolution is a timely read.
— Lori, North Carolina
Michael S. Law has written a carefully considered history of the writing of the Declaration of Independence with analysis of today's conditions in comparison with the conditions of the time. This is not an overtly political book, though it is unapologetically conservative in its views. These views are based solely on the writings of the founders and on historical documents, not on modern-day concepts of "living documents" commonly applied to the Constitution by those of a more liberal mindset.

One of the things I most appreciated about Law's writing is his application of analysis based on the context of the time in which the Declaration was written instead of current revisionist thinking that applies 21st-century values, or lack thereof, to the document. I particularly appreciated his handling of the slavery issue in which Law exposed the fallacy of the present-day condemnation of the founders who were locked into a system they abhorred but were unable to change due to laws not of their making that prevented them from releasing the slaves they inherited. Very few today are aware of the anti-manumission laws they opposed. Very few today are aware that Washington, Jefferson, Adams, and others petitioned King George to end importation of slaves to the colonies; rather King George was the one who forced their continued importation.

I have a significant library of historical volumes, and I'm most gratified to add this one to my shelves. I know Law's book is one I will refer to over and over again in the future as I research material for projects at hand.
— J.L. Callison, Author